FREE Quote by the Gainesville Safety Surfacing Team Today!

Looking for professionals or a company overall that can help you with your safety surfacing needs is not simple and instead, you might find yourself struggling a lot in the process. What is the reason behind this? That you do not have many options available? Or maybe, is it the opposite?
If we had to choose one, it would definitely be the last one: you will find many options available in your city or location when it comes to professionals offering these services. Now, what is not a good thing for you? Because many of those "experts" are actually not and you easily end up with people who know nothing about surfacing and even less about the safe ones meant for specific spaces where safety is the priority 100% of the time.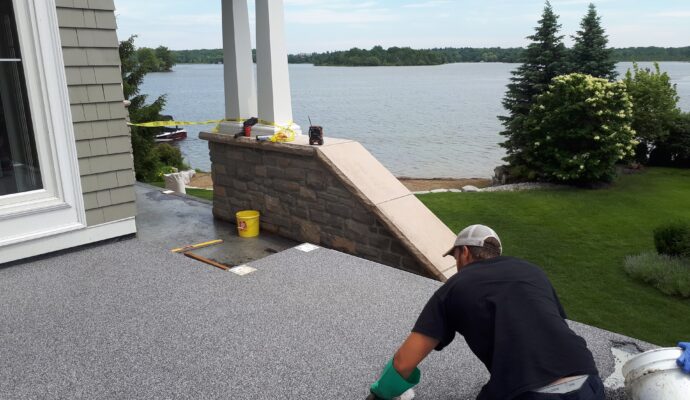 You must be quite careful with this if you want to make sure that you are not throwing your money or time away with the wrong professionals and end up with a surface that will not be safe at all, which should be the biggest of your worries. At Gainesville Safety Surfacing, we are able to provide all the services you might need for your space or surface: installations, repairs, replacements, maintenance, and much more.
We want you to know that we are not a safety surfacing companies that dedicate to installations only nor we work with only one or two types of surfaces. Therefore, whenever you decide to work with us or allow our professionals to assist you in the process, keep in mind you can choose from any of these 8 options or services:
Safety Surfacing. We will handle anything related to your existing or new surface as long as it is one we are able to install, repair, or perform any other services. Advice and recommendations are also included within our services.
Bonded Rubber. This is a unitary surface that offers great drainage, porosity, and you can install it in almost every outdoor space that requires a new safe surface.

Bonded Rubber Mulch. Get to imitate the appearance or look of wood mulch without struggles and, in the process, obtain a surface that offers great support for spaces like city parks and playgrounds and without the risk of the loose pieces entering people's eyes.
EPDM Rubber. This surface is more flexible and long-lasting than other rubber options on the market. It can stand temperature changes and offers great use for any type of existing surface or space.
Rubber Tiles. You get the stunning geometric pattern from tiles while also adding extra support for knees, joints, and ankles wherever you decide to install this surface with us.
Poured-In-Place Rubber. Unlike bonded rubber, this surface consists of two layers: a base layer that provides the support and shock absorption to make it safe, and the wear layer for design and protection for the previous one.
Synthetic Grass. Get the same green look but without having to water real grass frequently nor spend a lot of time and money on its maintenance. Also, you get the same shock absorption and support properties with the synthetic option.
Synthetic Turf. Just like the grass, you can choose the artificial option to have an eco-friendly and profitable surface for your specific space. Like sports and training fields.
At Gainesville Safety Surfacing, we are here for you to guarantee the best results. Just make sure to contact us using our phone numbers and email, or by filling the contact form on our website.
Below is our list of additional services: