Best EPDM Rubber Installation Services in Gainesville, FL

In the safety surfacing market and industry, you will find many options when it comes to what surface you can install for your space and due to this, you will have a hard time choosing. However, if you are open to recommendations, we highly recommend using EPDM rubber for most of your projects. Before letting you know why we want you to know that we are recommending this based on our experience as a company specialized in this industry.
Gainesville Safety Surfacing has been offering services in the field for over 12 years and we are confident about our knowledge, solutions, and what we are capable of doing for you. Therefore, when we mention EPDM rubber you should definitely consider it from now on but, why would you just listen to us?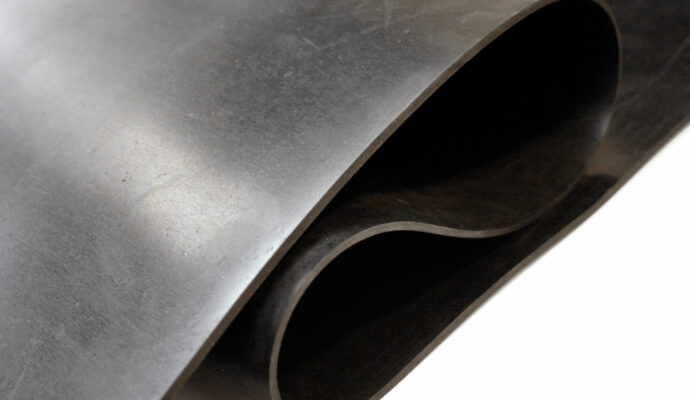 As experienced as we are, we know facts and details are required to make a decision and this is what we expect from you when you start working on a new project and, don't worry, we also help you with this. That being said, this rubber surface is a great option for two main reasons: its flexibility and also, its longevity. Most safe surfaces have problems lasting for over 1 or 2 decades due to temperature changes, climate conditions, and external factors as well as the damage they get over the years. However, EPDM rubber can last for over four decades and with very low maintenance and this is due to the specific material used for it.
In fact, the name refers to the surface but also to the specific material used for it since this rubber is a synthetic option that is possible to recycle like other types of rubber, offers the same properties as TPV or other options, and can be used in many other surfaces and for a wide range of purposes. When you start researching about it, you will find it as a separate material and the surface itself, and here in our company, we will treat it as the surface since we handle processing the material and making sure to obtain the result that will be used and installed.  Now, we want you to understand how amazing it is but also when you should use it in specific.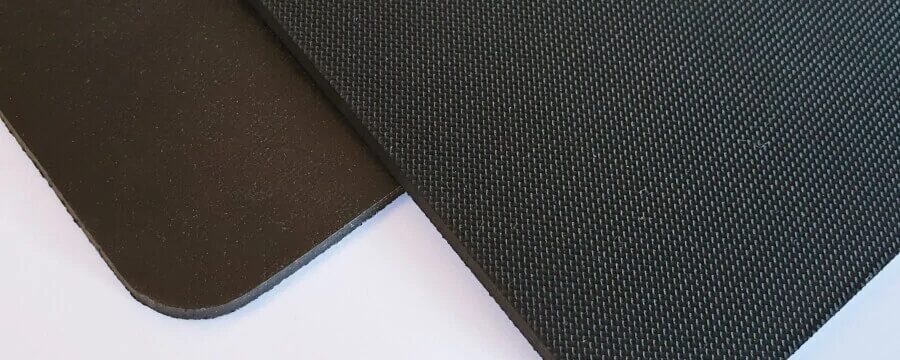 Where and when is EPDM rubber used?
---
Roofing, flooring, vehicles, and other existing surfaces, the truth is that this option can be used for more than just the usual safe surface you are looking for. It is thanks—again—to its flexibility and how well it performs in all types of climate and places. However, we know that this option sounds too good to be true so far and we do not want to scare you since you should expect an outstanding surface when deciding to use it. But while this is true, you might find other options more suitable when it comes to adding more shock absorption or obtaining a specific look for your surface.
For example, Poured-In-Place rubber is better when it comes to impact absorption properties since it can help with falls up to 12 or 15 feet. Meanwhile, this EPDM option is more limited to falls up to 8 or 10 feet and there is a great difference in this comparison.
Now, keep in mind that the other rubber surface is special for these cases and this will help you to determine what you need, which takes us to the factors to consider when you are trying to choose a surface for your space.
In the case of the flexible rubber surface, we highly recommend it to choose it when:
You need a lot of noise absorption since it is great for it.

If longevity is crucial for you or above other needs and aspects.

You need a flexible yet solid surface in your space.

You do not want to deal with how the surface deteriorates based on temperature changes.

If you want a low-maintenance surface.

For specific spaces or places like playgrounds, schools, indoor spaces like your home, gyms, city parks, and more.
Do you need professionals for its installation?
---
Absolutely. We know that DIY ideas and projects are very popular nowadays. In fact, most people consider them before even thinking about hiring professionals. It makes sense since certain services can be expensive and you are just trying to get what you want and need without having to leave all your money in fees and rates. However, safety surfacing is a serious matter regardless of the surface you decide to install in your space.
If you do not want to end up with a surface that performs poorly or is not safe at all, you better get reliable and experienced professionals for the task that can offer you both good materials and great installation. At Gainesville Safety Surfacing, we meet these requirements and we assure you our team is able to handle all the projects without issues nor delay. We have been working in this industry for very long as we previously mentioned, and the surfacing is not an issue for us anymore. Also, we love EPDM rubber and how easy it is to install yet important to do it when you have gained experience in it.
Keep in mind that we can handle the installation of the surface or rubber in any type of place or area. This means that besides the usual playgrounds or spaces we mentioned before, you can rely on us if you have special projects and ideas with this rubber option. Now, we want to add that installations are not the only important part nor reason for you to hire professionals. Repairs, replacements, and maintenance to the surface should be handled by experts as well and we are one of the few companies in the state that is able to offer you all these solutions and guarantee top-notch services. Make sure to contact us if you make up your mind about the surface or, if you need a push and more information, we can start from there with you.
Below is our list of additional services: