Gainesville's Best Playground Safety Surfacing Installation Services

Serious injuries have to be minimized. The playground surface has to meet the safety standards set. For a playground to be termed as safe, it has to offer all the required characteristics that will keep the children safe from any harm.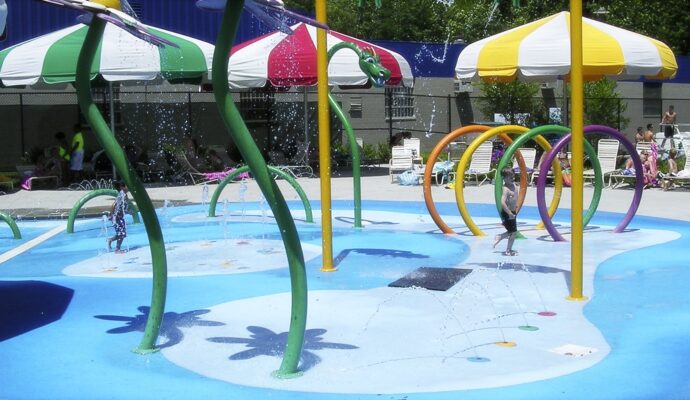 Safety surfacing is usually installed after all equipment is on the playground. When laying out a playground, there are certain factors that you should keep in mind before installing safety surfaces;
Accessibility – the Playground Safety Surfacing has to be convenient even for those with disabilities.
Clear sightlines – the playground is supposed to create a clear view of the children using the play area. Visual barriers have to be minimized or done away with.
Labeling – all equipment on the playground is supposed to be correctly labeled on who and how to use it.
Age separation – each section on the play area must be divided into the right age groups. This will reduce the risks of accidents and injuries.
Clashing activities – get experts to help in placing the playing equipment as they are supposed to. You can't be having merry-go-rounds in the middle of the playground.
Supervision – from playgrounds to pool areas, there has to be a supervisor who clearly understands the safety guidelines.
Not only does your playground surface have to be safe, but also the area where it will be. Does the region have a slope or is surrounded by water bodies? This can affect the quality of the playground surface just in case you went for loose-fill material. They can be easily washed or kicked away. Other factors that you should consider before installing Gainesville Safety Surfacing on a playground are;
Exposure to direct sunlight – there are certain Playground Safety Surfaces that retain heat hence become hot during the hot seasons. This disrupts playing.
Drainage – make sure that the surfaces can drain water well in case of rains and that they are convenient for wet and humid areas.
Chemical-free – the playground surface is supposed to be clear of any chemicals or fumes. Children can be a mess so the surface should be free from skin allergies and irritants.
A safe playground surface must withstand wear and tear due to the high-foot traffic. Friction on surfaces increases the risk of slipping and falling hence increased the falling rate. There will therefore be more cases of head, knee, and other injuries.
The job of Gainesville Safety Surfacing is to offer you the best surfaces and solutions for your playground surface. Guidance on what safety surface option to go for and one that will match your budget will come in handy.
Remember that you do not have to choose just one playground surface. You can combine different surfacing materials in a single play area. This is an excellent way to separate play areas and also improve the aesthetic value of your playground. This technique also offers different tactile experiences. Go for earth tone colors because they tend to resist Ultra Violet rays and this prevents color degradation.  Our professionals pay attention to all these things in order to help customers to come up with the best safety surfacing systems for their playground.

For ensuring playground safety, surfacing is what you should never ignore. Playgrounds are usually safe, but sometimes, the ground is very brittle, hard, and rigid, which is risky for kids who frequently fall over. This is where playground safety surfacing kicks in. Playground safety surfacing is the process of installing a soft and safe material. This material absorbs the fall impact offering the best possible protection to anyone who falls on the ground, especially kids.
Gainesville Safety Surfacing is a reliable safety surfacing company that can help you increase your playground's safety. We have numerous surfacing materials which can be installed over playgrounds as per the requirements. So, contact us now and book our services right away.
Best suited materials for playground surfacing
Here are some reliable materials for ensuring playground safety: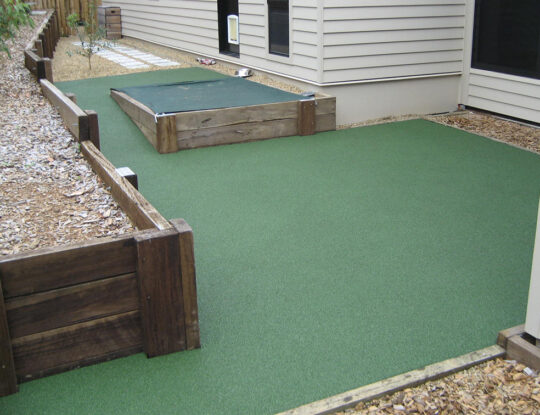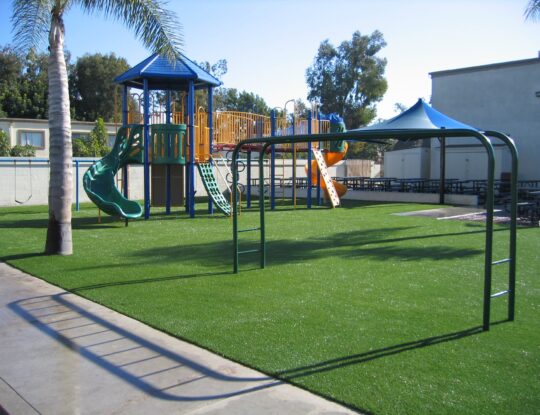 Which material should you choose?
Some important factors/pointers you should consider before making a choice are: –
Your budget

Maintenance & Upkeep

Age of kids

Color options

CFH & use zones

Desired appearance
If you consider the above factors, you can certainly choose the right materials for the playground. However, if you're confused and unable to decide, you can contact our professionals. We have safety surfacing experts who'll help you make the right decision within the given time.
Why choose Gainesville Safety Surfacing
Our company features a skilled team of safety surfacing experts. We have handled several private and public playground surfacing projects in the past. So, we have the experience, resources, and skills required to deliver the best possible results.
The materials we use for surfacing are tested and chosen based on the level of protection required. Also, the materials are completely safe and are available in different colors, patterns, designs. So, you can have a limitless choice when it comes to playground surfacing. The services we offer are affordable and are covered in warranty too.
Contact us 
For a hassle-free, affordable, and reliable playground surfacing experience, please reach out to us now.
Below is our list of additional services: