Florida Statewide Services by Gainesville Safety Surfacing

Finding reliable experts in safety surfacing online is not too hard considering the many options that will appear once you just write these two words. However, making sure those experts are near you is another priority considering that working with your surface will inevitably make them go to your location. This sounds a bit confusing so let's make it a bit simpler: you have to find experienced professionals in the field but also make sure they are near you for the service needed.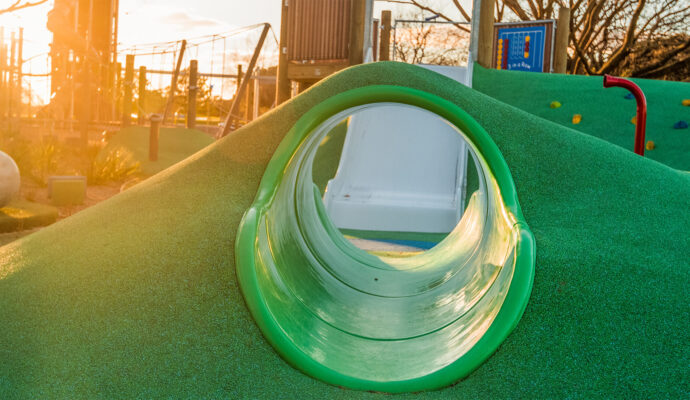 This can be conflicting since many people find professionals they like but when it comes to contacting them and reading where they offer their services, they end up with only two options:
Having to quit the idea of working with them because the location is not within their reach.

Or having to pay more for the service to make up for transportation fees.
Therefore, yes, it is important to make sure they are near you and, at the same time, guarantee they are able to provide you with the expected results and services. When you put this together, you will notice it is harder than it seems due to the options you will have to filter, research about, and finally make a well-informed decision.
Now, how is the best way to start? By looking at some of the most popular options. In situations like this, it is inevitable to go a bit with the 'flow' since it will make it easier for you to find someone. However, keep in mind that even companies with a good reputation on the Internet or other sources might not be the best fit in certain situations or you will need to evaluate them more carefully. Our company, Gainesville Safety Surfacing, is one of the best in the city that can offer you a wide range of solutions and services, but the best part is that we are capable of going to your place and getting things done.

Why? Because even when Gainesville is the main place where our services are available, we are a state and nationwide company in safety surfacing. The entire state of Florida is where we offer our services and you can also access them from other places in the USA. California, Missouri, Texas, Alabama, and any other state in the country are within our reach. Therefore, just make sure you are able to contact us and we will do the rest, and this first and unique step will not be hard with us.
How do we help you with safety surfacing?
In almost everything. We mean it. Installations, repairs, recommendations, replacements, and any other need or project you have in mind and in your hands can be handled by our team. We know that most people struggle to try to find not only a company that can help them with a new surface but also an existing one. After all, there is more to it than just having to choose a new one and starting to install it in your space.
However, this does not mean that the task of having to pick a new surface and start your project is not difficult nor important. Actually, it is quite hard to have a good result when it comes to safety surfacing options and projects since most people believe they are not hard to handle. No, they are not as difficult as when you install more elaborated or regular surfaces in your home or commercial property—indoors—, but knowing how to install a safe surface will guarantee its performance and determine if it provides the shock absorption properties needed.
This is one of our goals and services: make sure you are choosing the right surface based on your needs, preferences, and after considering certain factors. Also, that the installation takes place properly so you are able to enjoy it for many years without any issues. That being said, what are the factors we previously mentioned?
All professionals and companies specialized in safety surfacing will mention different ones, but when it comes to regular or common factors to consider, we can mention these:
The temperature changes in your location and how they can affect your surface.

Not all of them perform well with all types of weather or climate conditions.

Determine the shock absorption properties needed based on where the surface will be installed and what activities will be performed in it.

Your preferences in design, aesthetics, and look.

Your budget to acquire a new surface.
Our team at Gainesville Safety Surfacing will provide you with all the attention required to go over these factors with you and also include others based on your situation in specific. After all, not everyone has the same needs or projects in mind and our role in all this and, in this case, is to guarantee you make the right decision or at least the most suitable one that satisfies your needs and preferences at once. With this in mind, rely on us for any need you have in mind and we promise you will not regret it at all.
How to contact our team in your city
---
Since our main offices are located in Gainesville, we are confident that you will locate us quite easily when trying to visit us in the city. However, what about other cities, towns, or states in general? It will be quite simple as well. You only need to call or email our team and our personnel will get back to you within 24 hours if not right away. If you can mention where you are located—state and city—, we will be able to provide information based on this and guarantee that a group of our professionals is ready to take on your request.
Remember that we mean it when we say that our company is nationwide and you can rely on us regardless of the state and specific you are located in. Therefore, do not hesitate to trust in our professionals and access all our services which are available in every single state:
Safety surfacing.

Poured-in-place rubber.

Bonded rubber.

Bonded rubber mulch.

Rubber tiles.

EPDM rubber.

Synthetic grass.

Synthetic turf.
Below is our list of additional services: